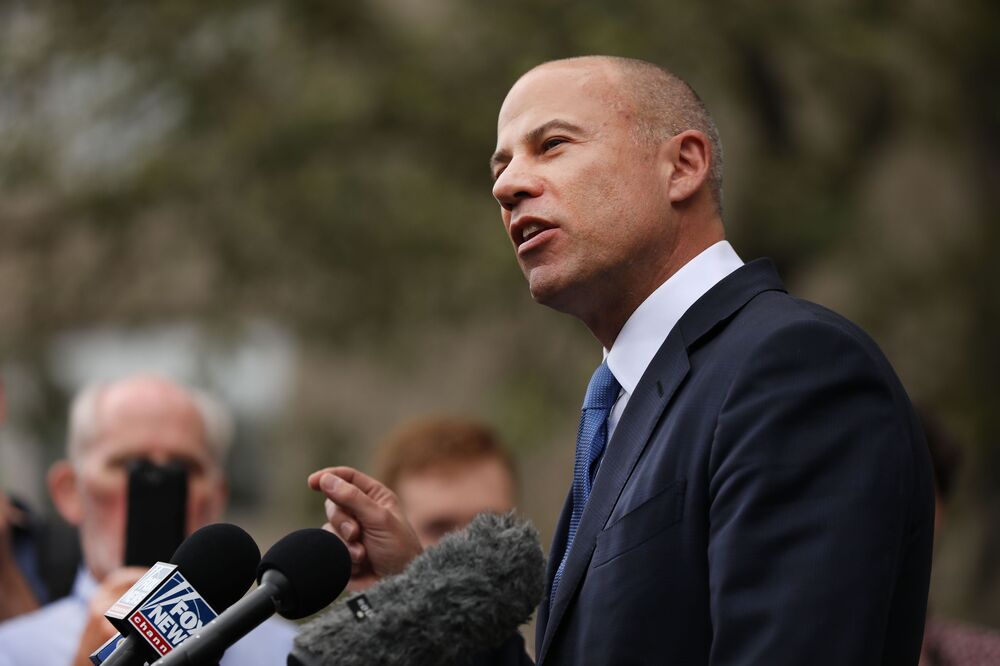 Celebrity attorney Michael Avenatti threatened to go public with alleged evidence of illicit payments by Nike Inc. to players in youth basketball leagues — even if doing so ruined the athletes' careers, a company lawyer said of a New York meeting last year.
Avenatti, on trial for allegedly trying to extort millions of dollars from Nike, used expletive-laden language at the March 19 negotiation to say that nothing would prevent him from making the disclosures, unless the shoe and apparel maker paid him, Scott R. Wilson told a federal jury in Manhattan on Thursday.
Avenatti said he'd spark "a massive media scandal for Nike," said Wilson, who at the time worked for the law firm Boies Schiller Flexner LLP. "He leaned forward and said, 'I don't give a f–k about these kids," according to Wilson, the trial's first witness.
The 48-year-old Avenatti gained a national profile while representing pornographic-film actress Stormy Daniels in a lawsuit against President Donald Trump. He's accused of trying to shake down Nike by demanding the company pay him as much as $25 million to conduct an internal probe of the payments, while seeking $1.5 million for his client, California youth basketball coach Gary Franklin.
At the meeting, Avenatti and his colleague, Mark Geragos, presented Wilson with allegedly incriminating invoices and redacted bank statements from Franklin, according to Wilson. Avenatti said the coach wanted to root out alleged corruption at Nike.
Wilson also testified that he was familiar with Franklin's work with Nike before his meetings with Avenatti, because the company had already been providing federal agents with documents pertaining to Franklin in response to a 2017 subpoena.
Nike, based in Beaverton, Oregon, has been cooperating with federal authorities in New York who are investigating the same types of payments at issue in the Avenatti case. The probe resulted in a former Adidas AG executive being sentenced to nine months in prison.
Avenatti argues Nike made a false claim of extortion against him to distract from the company's allegedly illegal behavior, and that the case was politically motivated because Avenatti was a high-profile public nemesis of Trump.
Wilson testified that he waffled when Avenatti made his demands during the March meeting, given that Nike was already cooperating with the government on the matter.
"He responded, in essence, 'if you thought it was bad for Adidas, it'll be a lot worse for Nike,' " said Wilson, who now is an attorney at DLA Piper LLP and still represents Nike.
Wilson said he reported Avenatti's demands to federal agents within hours of the meeting. After that, he wore a wire and secretly made video recordings of later meetings with Avenatti, who was arrested outside Boies Schiller's offices in Manhattan.
Jurors began listening to excerpts of one recorded call, including portions where Avenatti threatened to hold a press conference revealing his allegations the next day. He can be heard saying the disclosure would "take $10 billion off your client's market cap."
Wilson also testified that Avenatti told him if Nike hired a different law firm to conduct his requested internal investigation, the company would still have to pay Avenatti — double the amount paid to the other firm — "for no work."
["source=bloomberg"]